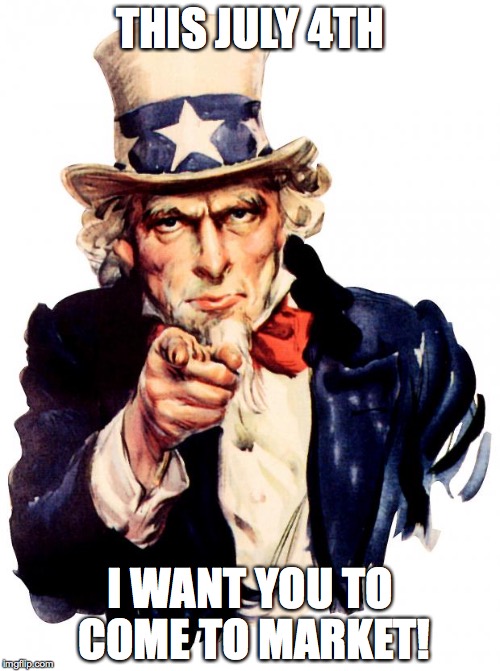 Celebrate your independence from big grocery and big footprint produce, support the independent spirit of over a hundred small business owners, & get the freshest fare for your holiday BBQ!
Our is good country and this is as homegrown as it gets!
We will be running just our Saturday Medford Market this July 4th, leaving Oak St. in Ashland free for the holiday festivities.
Our Saturday Medford Market is located downtown Medford on The Commons (6th & Bartlett). Parking is free and ample and all of downtown is at your fingertips. At our Saturday Medford Market on The Commons we run the Fresh Rewards EBT/SNAP matching program, as well as our FREE Market Sprouts Kids Club!